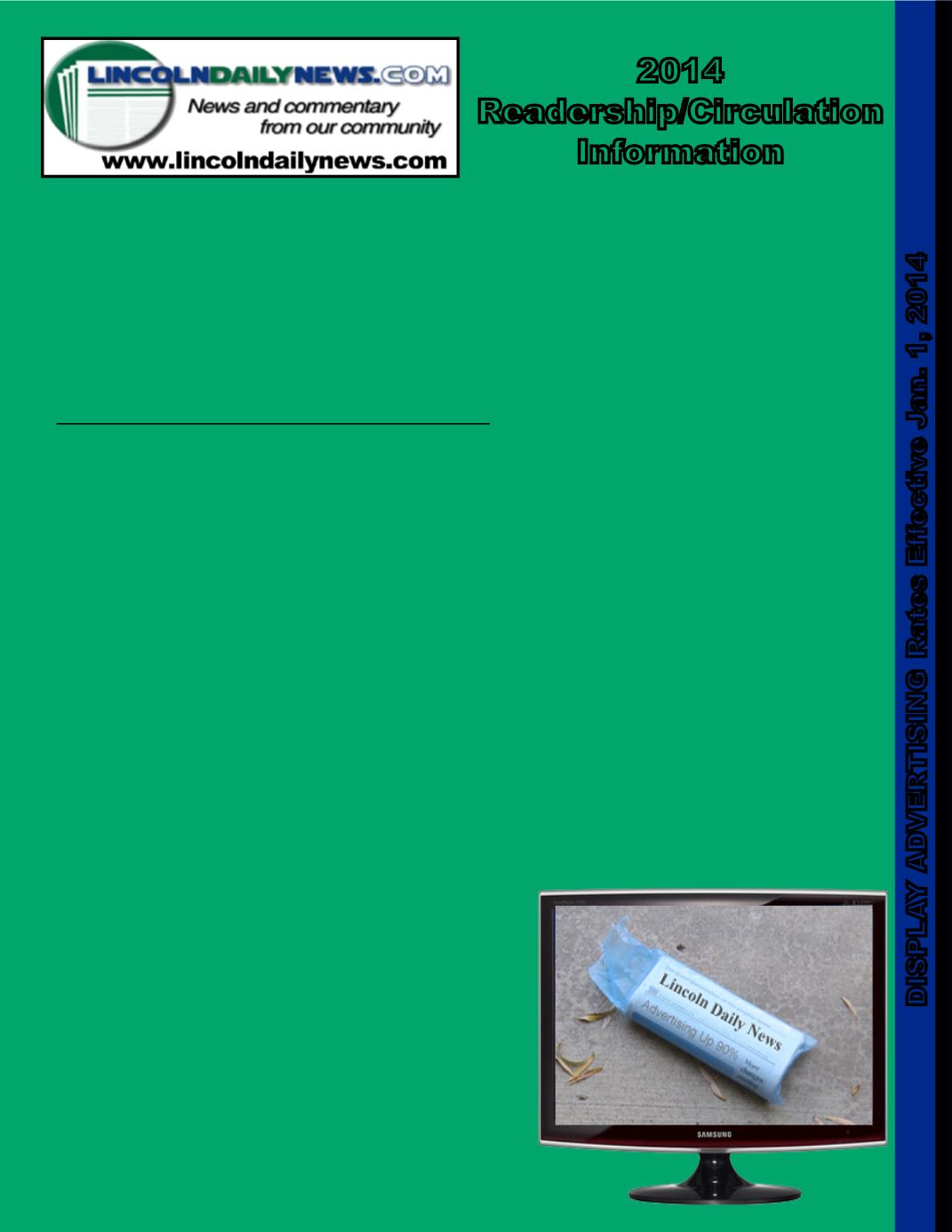 Rates Effective Jan. 1, 2014
incoln Daily News is a FREE newspaper, published daily, Monday thru
Saturday on the internet at
January of 2000, LDN covers LOCAL Logan County news and events as well as
worldwide news from the Thompson Reuters, Statehouse News and a number of
STATISTICS and DEMOGRAPHICS:
LDN uses a program on our own server called
Webalizer
accurate and reliable website usage statistics. And since it is on our server and not
on our webpages, it gives us no opportunity to adjust the results.
The most important result we get from Webalizer is our Page Impression count.
This is a count of how many pages readers view in every issue in LDN. Our
Page Impression count for the previous month is displayed on our front page in
the upper left hand corner along with a count of articles, pictures, classifieds and
obituaries for the current issue. The Page Impression count tells you how many
times pages have been viewed and points to the fact that our readers like reading
LDN, and they see your ads.
Our ad reps can share other readership/circulation information with you at your
request. We have future plans to be able to provide click-thru information about
NEWS:
Ph. 217-737-3613
ADVERTISING:
Ph. 217-737-7418